I took the plunge recently and performed from a tablet. Overall, the experience was very positive, and I thought it might be worth sharing some thoughts. I've noticed my colleagues and others using tablets for the past several years, and while I understood the benefits – convenience, organization, etc. –  I just didn't have a compelling reason (until now) to make the switch from paper.
The impetus was an upcoming performance of Dana Wilson's song cycle for soprano, horn, and piano, Love Me Like a Beautiful Dream. After preparing the horn part individually I realized in rehearsals that my performance would benefit from using a full score, which I've done many times in the past, especially with new music. However, the page turns were so fast and frequent that it proved difficult to do so with a paper part. After considering a few other options, such as reducing the part and attaching the pages to a large board (percussionists do this frequently), I decided to explore the tablet option. Here's the equipment I used:
Tablet –

Galaxy Tab A 10.1 with S Pen 16GB (Wi-Fi)

– I already had this model in my possession, courtesy of a program from my university. While not a top of the line tablet, it was more than adequate for my needs. Its 10.1 inch screen makes it one of the larger tablets out there, without getting into significantly higher-priced iPad Pro territory.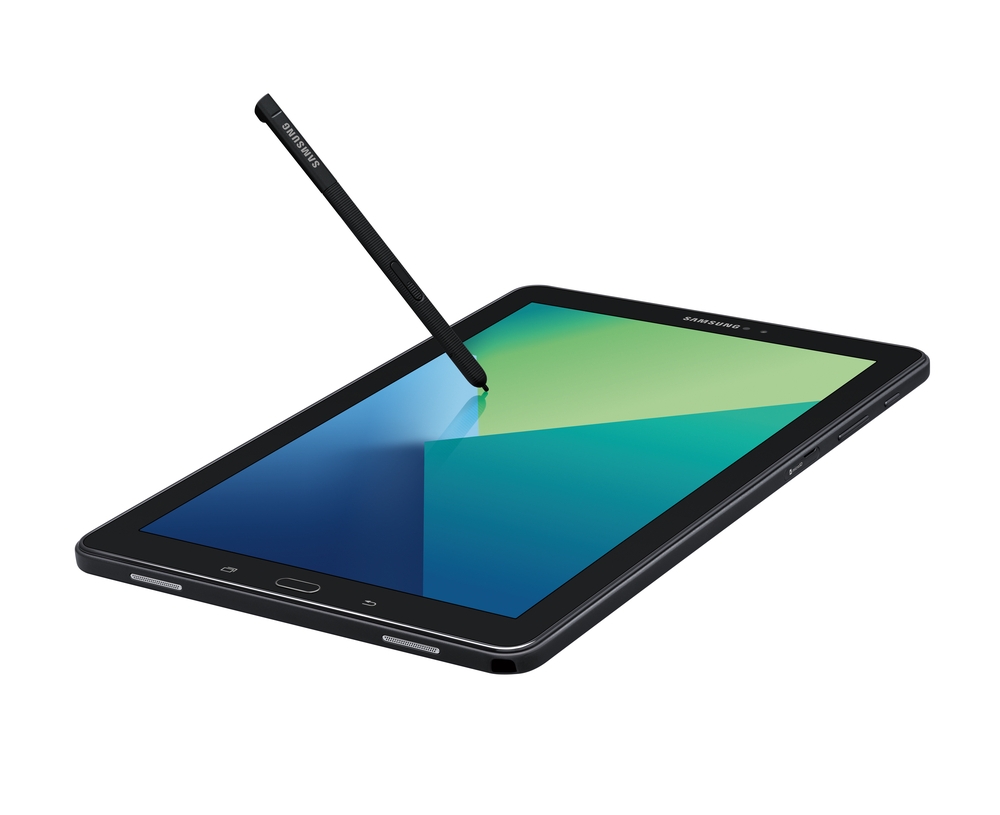 Footpedal –

PageFlip Butterfly

– Not the priciest model, but a reputable brand with lots of good reviews. The bluetooth connection is strong and dependable, and setup is very easy.
Operating System and Sheet Music Software – Android OS and

MobileSheets Pro

– I had to do a bit of searching to find a suitable music reader for Android, as the most popular app,

forScore

,

is only available for iOS. I wanted an easy-to-use app that would allow me to make and save annotations using my tablet's stylus. After trying the free version of MobileSheets, I upgraded to the paid version.
First, the positives:
The performance went very well, with no malfunctions or user-error with the tablet, footpedal, or software.
Page turns with the footpedal were easy and seamless.
Annotations in the score were easy to make and save using MobileSheets. The zoom feature allowed for precise markings.
Backlit screen means no worries about lighting.
Don't have to worry about loose pages getting out of order.
Easy to organize and transport hundreds of works – anything in PDF format can be imported, and the software's import and organize features are user-friendly. I can easily see myself using my tablet in lieu of a stack of books and solos, especially on vacation.
And now, some drawbacks:
Coordinating the footpedal for fast page turns took some practice, especially when standing. By the time of the performance I felt pretty comfortable with it, but in order to have my right foot poised and ready to tap the pedal, I ended up putting more weight on my left foot. This created some fatigue that I don't normally experience when standing. Using the footpedal while seated avoids this issue though.
Despite the screen being larger than many tablets (with the exception of the iPad Pro), I still found the display a little smaller than I was used to seeing with printed music. You can zoom in, but then the entire sheet does not fit on the display. A tablet with a larger display is an option, but not one I'm willing to consider at this point.
While I didn't experience any issues with this, I would stress the importance of making sure your tablet and footpedal are fully charged before a performance, and that all alerts are turned off. *Bluetooth must still be enabled in order to connect to the footpedal though, and set your display not to automatically sleep.
Though I haven't decided to scan and import all of my sheet music and books to a tablet, I have been using it frequently for works that are already in PDF format. This list is continues to grow, and I foresee myself using a tablet more frequently in the future.